Zsuzsanna Ripli
Biography
As a result of contemporary lifestyle, people are less and less relaxed even giving up the honest experiences of laughter, joy, happiness or sadness. I think most of them go to the theatre to live these emotions again, and that's something I really enjoy when working on stage.
The theatre is the place where we, actors and actresses can give people what they really need - we can take them to a world where they can laugh or cry with all their heart. This very experience made me realize that acting was my personal mission. When on stage, I feel the energy of the audience living and moving with me, laughing loudly or holding back their breath right before the closing scene. These are the feelings I like being on stage for.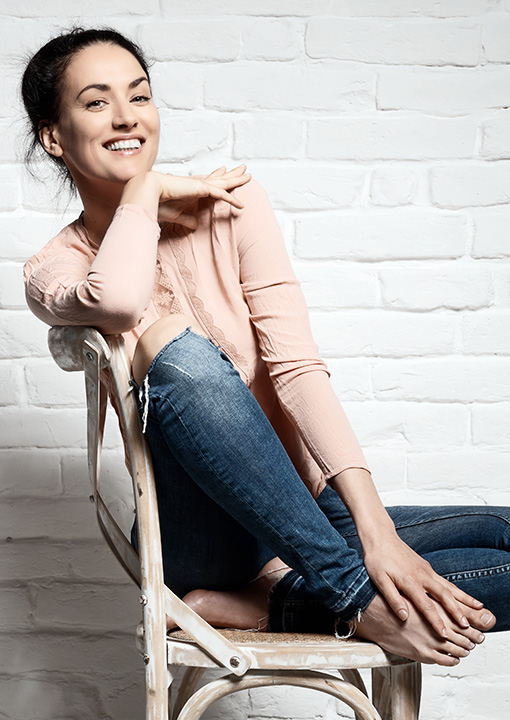 I laugh and cry, fail and get up,
Lose and find, give and accept,
I change, but remain myself,
Live but at times I die...

Professional studies
2011-2014 Acting – Théba High School of Art, Kazán István Chamber Theatre,
---
Over the last few years, I've had a chance to play different characters in theater plays, television series and motion pictures.
Roles on stage
2018/2019 Move Over Mrs. Markham
Cast: Miss Wilkinson
Játékszín
2014 The Woolgatherer / A pulóvergyűjtő
Role: Rose. Kazán István Chamber Theatre
2014 Violante and the Judge / Violante és a bíró (monodráma)
Kazán István Kamaraszínház
2013 "Saint Joan" (monodrama)
Kazán István Chamber Theatre
2014 Sweet Five / Édes ötös
Liget Theatre
2013 József Farkas: Confessions / Vallomások (poetic monodrama)
Kazán István Chamber Theatre
2012 József Farkas: Boys of Vigh street / Vigh utcai srácok
Kazán István Chamber Theatre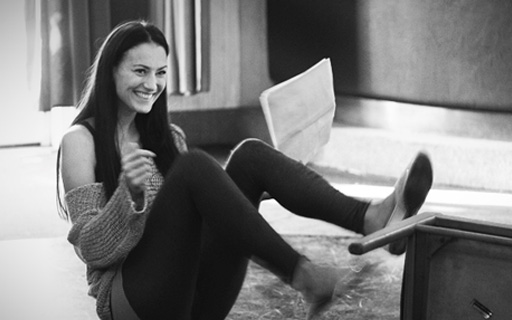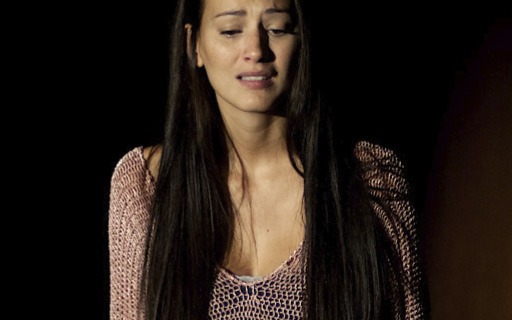 "Vallomások" stage work
Roles in Movies
2019 Drága Örökösök
(Hungarian sitcom)
Role: Lídia
2017 Kinomechanik
(Mongolian movie)
Role: Soviet soldier
2018 Genezis
(Hungarian fiction, director: Árpád Bogdán)
Role: Gipsy woman
2017/2018 Our Small Village / A mi kis falunk
(Hungarian sitcom, director: Iván Kapitány)
Role: Dóri
2014 Dear Elza! / Drága Elza!
(Hungarian war movie, director: Zoltán Füle)
Role: Zsenyka
2012 Martians / Marslakók
(Hungarian sitcom, director: Gábor Rudas, Ádám Rozgonyi, Balázs Eckhardt)
Role: Éva
2011 Lovemakers / S.O.S. Love - Az egymillió dolláros megbízás
(Hnugarian-American-British-Russian comedy, director: Tamás Sas)
Role: assistant
2010 Ubaldo Terzani Horror Show
(Italian horror movie, director: Alessio Rinaldi)
Role: Erika
1993 – 2001 Small village / Kisváros
(Hungarian comedy, crime, drama, director:
Gábor Várkonyi, Lajos Fazekas, Zsolt Balogh)
Roles: hairdresser, call-girl (figurant)
I am fascinated by the world of stage, I also feel at home in front of the cameras. Television and motion picture shootings are a completely different world compared to the theatre, and I'm happy to take part in both national and international or foreign productions.
---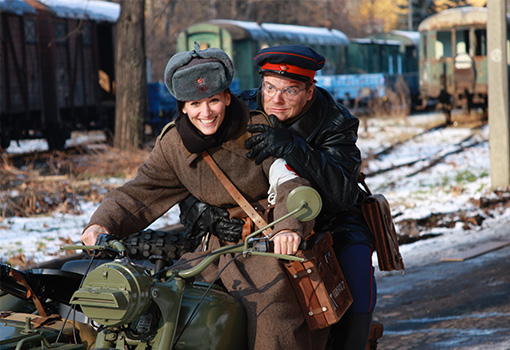 "Dear Elza!" werk photo

Commercial roles
2010 Canta tu campaign
Italy
2007 Müller yoghurt commercial
Greece
2006 Gillette commercial
Hungary, Russia, Eastern Europe
Modeling roles
2012 Max Tonso, Cashmere campaign
Across Europe
2011 Hollywood Milano campaign
Italy
2011 Arflex catalogue
Italy
2004 Playboy, Playmate Of The Year | Beauty of Origo special Award
Besides acting, I am also delighted to do modeling jobs, hostess work and commercials.
---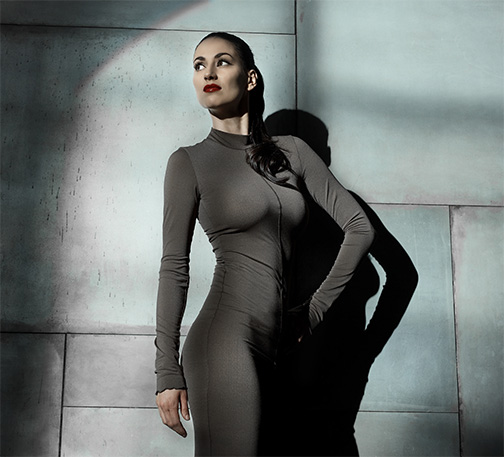 I started acting in 2010 taking part in theatre plays, television series, motion pictures and commercials since then, and as a model I have been involved in fashion and catalogue photo shootings.
---